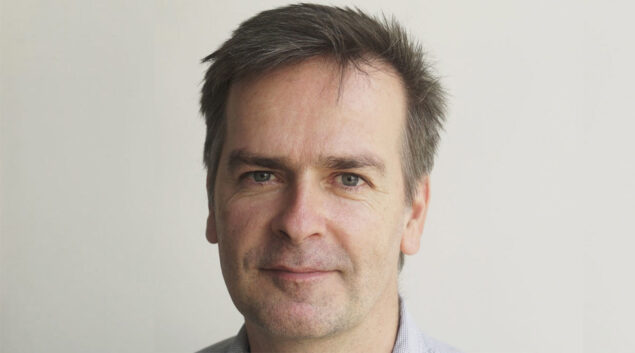 The days when companies could pick and choose from the CSR buffet and define what 'sustainability means to them' are coming to an end.
Future-Fit, the EU taxonomy, and the Science Based Targets initiative show that stakeholders are now requiring far more systematic management of and reporting on corporate sustainability.
I recently gave a presentation at a large Danish company. The company had, on their part, communicated that now they wanted to take the next – ambitious – steps in their work on sustainability, and needed to know what tools and approaches were possible. We, on our side, were able to present a market leading baseline tool, Future-Fit, which several of the largest Danish companies in the same situation have started using, precisely because it is ambitious and comprehensive. So, it seemed like a good match, the coffee was also good, the conversation flowed freely, people were interested. This lasted until the boss cut into the conversation. "Now, tell me," he said. "Why should I use this system that dictates what we need to work on to call ourselves sustainable? I can quickly decide along with my stakeholders what sustainability should be for us, and then take it from there. "
I tried to explain that it's probably no longer a good idea to think that you as a large company can define what sustainability is. Sustainability is defined through a broader discussion in society. If you think you can deal with it internally in the boardroom, then you risk not having your house in order the day your company is thoroughly investigated. I thought to myself that I followed it up nicely by emphasising that the principle of using a recognised standard is well established in e.g. risk management and reporting on finances. In an area that is as complex and potentially conflict-ridden as sustainability, it is even more important to not step into the world with your homemade solutions. And then I thought I nailed the argument by saying that companies also don't get to define what e.g. the Working Environment Act "means for them". We did not hear from that company again.
Freedom of choice is no longer enough
Maybe it was the last point that crossed the line. Few people like to be told that they do not have the freedom of choice they thought they had. Nevertheless, it is a message that needs to be told. For many companies, sustainability has been an open buffet where you could choose to focus on the things you wanted to talk about at no cost. I do not want to call it greenwashing, because many companies have just followed the advice they have been given to "choose their SDGs" and focus on "the material issues", and I'll be honest and admit that we have also previously provided that type of advice. The point is, it is not enough anymore, neither for us nor our customers. Time has run out for the free lunch at the sustainability buffet. Investors, customers, banks, authorities, and other stakeholders continue to increase their demands for greater insights into corporate sustainability. For some stakeholders, it is about companies demonstrating that they are on top of their risks – from climate change to the risk of new regulation of chemicals, for example, to the risk of being outcompeted by competitors with a more sustainable profile. For others, it is about companies having to demonstrate that they live their values. Even the sustainability icon, Swedish oat milk company Oatly, recently under fire because they have sold part of the business to Blackstone, which has links to both Trump and rainforest clearing.
From stories to systematics and data
It is getting harder and harder for companies to meet those kinds of demands with a great story of having saved x tons of CO2 compared to last year, or that you are in the top 50 in your industry on a sustainability index. Stakeholders are increasingly demanding to be told how much you are emitting in total, how much you will emit in 2030, and when you plan to become CO2 neutral. And what about your water consumption, your employees' rights, and do you know what's happening in your supply chain? Few companies can provide data on all of this. In fact, they often do not know there is an issue until they meet a demand for an answer. But the solution for companies is obviously not to line up at the buffet and once again selectively choose to work with a small handful of SDGs. The answer is instead to thoroughly and systematically examine how they perform across all areas. Then, they can prioritise based on a foundation of systematically collected data and actually explain their priorities to critical stakeholders. This is what creates the difference between, on the one hand, being vulnerable to criticism and having to admit that you e.g. do not work to reduce your water consumption, or on the other hand to be able to explain that you haven't prioritised reducing water consumption at the moment because you can document that your water does not come from sources that are in danger of being depleted.
What Future-Fit does
Future-Fit creates exactly that foundation of knowledge. In that sense, it is related to other new systematic ways of managing and reporting on sustainability such as the EU Taxonomy and Science Based Targets initiative (SBTi). At Nordic Sustainability, we follow the work with the taxonomy closely and also work with SBTi, but in our view, Future-Fit is more comprehensive and far more operational. That, I think, is the reason why the tool has become popular with especially larger companies that can not bear to lag behind in sustainability. In Denmark, both Maersk, Novo Nordisk, and Ørsted work with the system, and we have used it ourselves in connection with strategy work for Hempel and Coloplast. We experience that Future-Fit leads very directly to discussions of how an organisation should handle any weaknesses and how their sustainability priorities affect their larger strategic objectives. We tend to say that it brings everything into the light, both problems and opportunities for management to see. And what you can see, you can manage. Technically, the system works with 23 goals – so-called Break-Even Goals. Behind each of the 23 goals is a concrete data-driven calculation that can be audited – just like a traditional account – and reported with a score between 0 and 100%. If you achieve 100% in a target, you can rightly claim that your company is not causing harm in this area. Together, the goals constitute the company's "extra-financial break event point" – just as concrete as the financial break-even.
Let me make one thing clear. Companies can and should not be world champions in all areas. They still have to choose their battles and prioritise what they do first – in other words, make a strategy. But if they are even just a little far-sighted, then they base that strategy on a systematically built foundation of knowledge and not on a talk with the board or a free trip to the sustainability buffet. One does not get fit for the future on a diet of free lunches.
This opinion piece was published in Danish on CSR.dk on Oct. 7. 2020. Read it here.