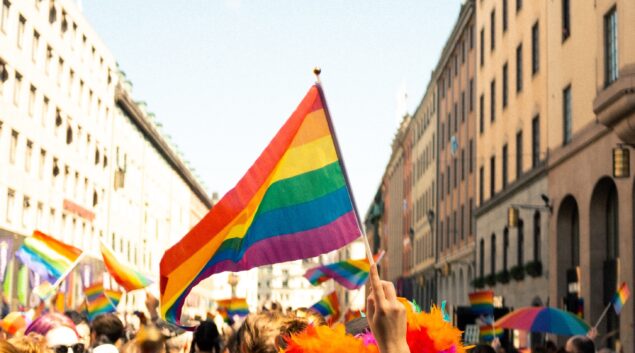 At Nordic Sustainability, we're passionate about shaping a future that's sustainable and fair for everyone. To advance these important goals, we're thrilled to announce our new partnership with Copenhagen Pride! With our sustainability expertise and their profound experience in fostering inclusivity and diversity, we hope to advance our thinking around how to best tackle the parallel crises of climate change and social injustice.
We're helping Copenhagen Pride set up a greenhouse gas inventory
Credible climate action requires a deep understanding of how organisational activities lead to greenhouse gas (GHG) emissions. Through this partnership, we'll assist Copenhagen Pride in quantifying their climate impacts through a comprehensive GHG inventory and thus providing a platform for Pride to reduce their emissions. Through this, we are not just aiming to assist in minimizing the environmental impact of their events, but also striving to make Copenhagen Pride a sustainability champion. We believe that Copenhagen Pride, with its high visibility and reach, can set a positive example for other LGBTQIA+ community events around the globe.
Our participation in the Pride parade
In return, we are excited to gain from Copenhagen Pride's expertise. They have shown us the value of a more inclusive society, where everyone regardless of their gender, race, or sexual orientation, is treated equitably and feels safe to be their authentic selves. This is a value we want to embed deeply into our company culture and society at large. Our upcoming participation in the Pride parade is a testament to this commitment. As we march, we are not just participating in a parade; we are standing up for human rights, equality, and justice. This experience will enhance our understanding of the LGBTQIA+ community and foster an environment of acceptance and understanding within our team.
Shaping a green and equal future
The core of this partnership is not just about what we can offer them or what they can offer us; it's about growing and learning together, challenging the status quo, and driving change. By integrating the two interconnected topics of sustainability and equality, we are helping to shape a future that is both green and equal. We will continue to expand on this work beyond the Pride parade by inviting Copenhagen Pride into our office during one of our team days and ensuring that the development of our HR policies are in-line with the inclusive future that we want. This partnership holds significance for both parties because it represents a fusion of two critical aspects of modern society – sustainability and equality.
As we forge ahead, we invite you to join us in this exciting initiative. Let's work together to ensure that our collective future is as diverse, inclusive, and sustainable as possible.
You can learn more about Copenhagen Pride on their website here.