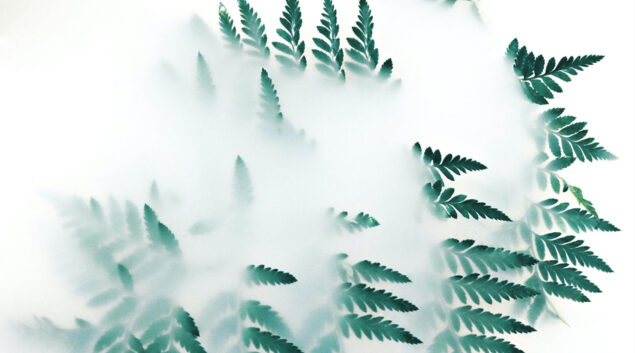 Despite good intentions, greenwashing is still prevalent. The burden of evaluating companies' sustainability claims should not be on the consumer. Companies must take on the responsibility to always substantiate their claims.
This is why we've developed three "rules of thumb" on sustainability communication, that we believe can help the companies struggling to find that sweet spot between good marketing and truthful communication. Find them at the end of this blog.
Sustainable! Recyclable! Cruelty-free!
You have probably noticed that a myriad of brands and online stores are claiming to be 'carbon-neutral' or that more clothing products are being labelled as 'green'. These days, just about everything seems to be 'natural' or 'eco-friendly'. As the consumer demand for sustainable products has increased, many companies have altered their marketing strategy in order to live up to the demand for greater sustainability. However, many companies seem to be handling sustainability claims as pure advertising material (read: "if it sounds good, it is good") but fail to understand that sustainability is not just "green gloss". Many companies do not have proof to back up their declarations – or are not providing it. Many also don't have plans implemented for how they are going to meet their sustainability targets.
Uncovering greenwashing in online markets
As part of the European Commission's annual screening for breaches of EU consumer law in online markets, 344 websites were examined for suspicious 'green' claims. Indeed, greenwashing was found to be rampant on consumer websites.
The screening found that "in 37% of cases, the claim included vague and general statements such as "conscious", "eco-friendly", "sustainable" which aimed to convey the unsubstantiated impression to consumers that a product had no negative impact on the environment". In "59% of cases the trader had not provided easily accessible evidence to support its claim", which is in line with companies also needing to improve the transparency of their sustainability initiatives. Additionally, the screening found that in more than 50% of the cases, "the trader did not provide sufficient information for consumers to judge the claim's accuracy".
Greenwashing and consumer trends
The term 'greenwashing' has been around since the 1980s. Environmentalists coined the term to define the practice of companies who market themselves as environmentally-friendly, without doing enough to live up to their claims. These companies spend more time on their environmental marketing strategies than on the execution of their sustainability ambitions.
According to a study by Nielsen, 66% of consumers would choose to spend more on a product if it came from a sustainable brand. Evidently, this is a shift in consumer behaviour that companies are exploiting. Moreover, a consumer trends study conducted by Bizzkit in 2019, concluded that 39% of consumers believe it is 'important' or 'very important' that the places they shop are focused on sustainability. Despite the promising statistics from the consumer side, unfortunately, many companies are not truthfully, or transparently, catering to what consumers would like.
Regulating greenwashing
In November of last year, the European Commission launched the 'New Consumer Agenda', which aims to increase consumer protection and empower consumers to become the driver of the green transition. Of particular relevance is the agenda's legal proposal, aiming to provide better information for consumers on sustainability so that they can make informed choices.
Greenwashing is not just limited to the consumer goods sector, as many industries are spending large amounts on environmental advertising. The burden of evaluating these claims should not be on the consumer. Companies must be held accountable for providing adequate evidence to support their claims. It is clear that regulation is needed and with any luck, the European Commission will successfully address this issue through a new legislative proposal to empower consumers for the green transition.
Helpful guidance on sustainability communication
We would like to believe that not all companies greenwash willfully, but rather may simply not be entirely sure how to go about adequately communicating their new green initiatives. To help steer the communication efforts to become more truthful, and thus perhaps more authentic to customers, we have three rules of thumb for companies:
1 – Communicate truthfully and comprehensively
Double-check if you can actually say what you're saying. If you're not sure, check with your colleagues or call someone who would know – most people are very happy to help with such a matter. And communicate your way to the end result. If you're in the process of changing something for the better, talk about it!
2 – Communicate in clear terms to avoid any misrepresentation
Use simple language with no ambiguous terms and use quantitative evidence to back up what you say. If you compare your product to others in the industry, be fair.
3 – Use established frameworks to back up your claims
Only communicate sustainability benefits that are supported with data and don't hesitate to make the data available. Using third-party assessments is always a good idea to ensure you can really stand by your work.
Sources
European Commission, Screening of websites for 'greenwashing', 2021
Nielsen, The Sustainability Imperative: New insights on consumer expectations, 2015
Bizzkit, Nordisk analyse af e-handel og baeredygtighed, 2019