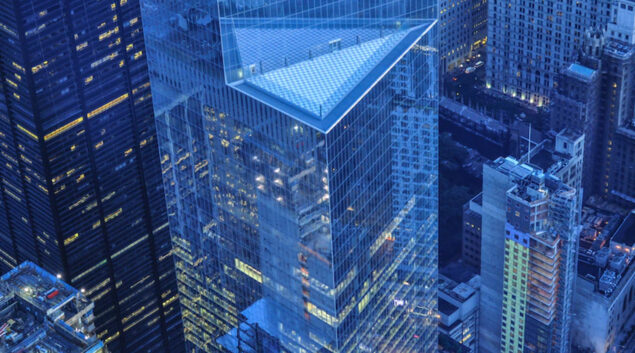 Last week, BNP Paribas – a bank often regarded as a leader in sustainable finance – faced a lawsuit for allegedly funding fossil fuels. Unfortunately, this is not a one-off case; in fact, it highlights one of the most significant sustainability challenges facing the finance sector today.
According to our Senior Consultant Ottilly Mould, the legal case against BNP Paribas shows how banks are now in the spotlight for "doing finance the right way". Financial institutions can no longer get away with only making top-down strategic commitments to minimizing their impacts. Actions speak louder than words, and they need to take a coordinated, both bottom-up and top-down approach while being transparent about where their main impacts are and how they plan to address them.
The issue at hand is that banks engage in activities that span a broad range of industries, making it a monumental task to monitor and maintain a certain standard of sustainability impact across all their credit and investment lines. Our senior consultant Ottilly Mould explains that inconsistencies between sustainability claims in one area of a business and actions taken in another can create confusion among the public and investors, sending mixed messages about a company's sustainability commitments.
This is not the first-time banks have come under fire for their actions, with the recent HSBC scandal being a prime example. In January 2023, HSBC approved a deal to commit $340 million to a coal mine in Germany, just three months after pledging to stop funding coal.
Fossil fuel investment in the Transition to Net Zero
The Banking on Climate Chaos Report 2022 reveals that during the six-year period since the Paris Agreement has been adopted, the world's 60 biggest private banks provided financing of $4.6 trillion for fossil fuels, with $742 billion being financed in 2021 alone. Notably, the fossil fuel financing numbers for 2021 continued to exceed the levels recorded in 2016 when the Paris Agreement was signed. The report also highlights that the 60 banks analysed in the study directed $185.5 billion into the 100 companies actively expanding the fossil fuel sector in the past year – another significant (and concerning) finding.
The report includes a timeline that lays out how banks that joined the Net-Zero Banking Alliance (NZBA), part of the Glasgow Financial Alliance for Net Zero, last year simultaneously financed some of the most egregious oil and gas expansion companies, potentially risking locking the planet into decades of climate-warming emissions. Out of the 44 banks in this report currently committed to net-zero financed emissions by 2050, 27 still do not have a meaningful no-expansion policy for any part of the fossil fuel industry.
Transparency is key
Despite the challenge, banks and wider financial institutions could and should use this opportunity to take a coordinated approach to impact measurement and make informed, strategic decisions about how they want to drive positive change in the real world and support their clients in the just transition.
I expect more of these types of cases to crop up over the coming years, driven in part by the wave of transparency lead regulatory requirements are being phased into the finance sector (CSRD, SDR, CSDDD, SFDR etc.).
The Banking on Climate Chaos Report

See the full report to learn more.