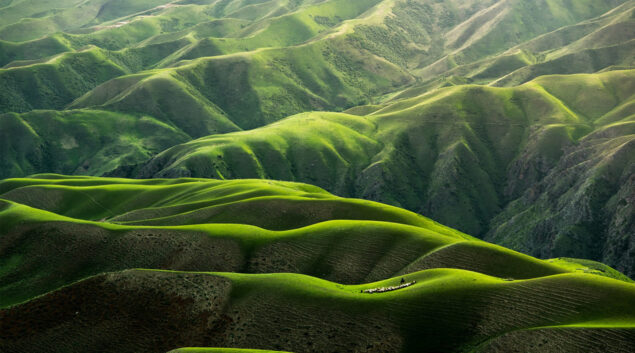 The Science Based Targets Network (SBTN) has released the first draft of its science-based targets (SBTs) for land, marking a significant step forward in the fight to protect natural ecosystems and biodiversity.
The targets will help companies to set goals that will:
Protect existing natural ecosystems and biodiversity
Free up agricultural land for ecosystem restoration
Drive positive outcomes across landscapes and working lands
The new land-focused SBTs complement existing climate targets, offering a more holistic approach to protecting and restoring natural ecosystems. They will help companies to demonstrate their commitment to a nature-positive future, in the same way that the SBTs for climate have spurred many to take action.
Eamon Murphy, our climate analyst, shared his thoughts on the move, saying that "holistic, nature-based targets will protect water availability, biodiversity, and resilience in ways that a climate-only target cannot." He expects the framework to encourage synergistic actions across a wide range of nature-positive indicators.
"Setting a land SBT is one part of setting SBTs for nature, and as such we can expect this to be relevant for any sector that has an impact on nature or relies on natural resources. A few particularly relevant industries include agriculture and food production, energy and utilities, forest and land use, and transportation."
The release of these new land targets comes after the launch of the Science Based Targets initiative's Forest Land and Agriculture (SBTi FLAG) guidance, which aims to guide companies in setting greenhouse gas emissions reduction targets for the land use sector. These two sets of targets are designed to be complementary, with companies advised by SBTi to set FLAG climate targets and by SBTN to set nature targets.
The public consultation for the SBTN land targets is open now, and feedback can be provided until March 21, 2023. The feedback will help refine the technical guide before its final release. This is an exciting step forward in the fight to protect our natural ecosystems and biodiversity, and it is essential that companies embrace these targets and work together to create a more sustainable future.
Find more about the public consultation here.
Find out more

Read the full guidance on land-related SBTs for nature via the link below.