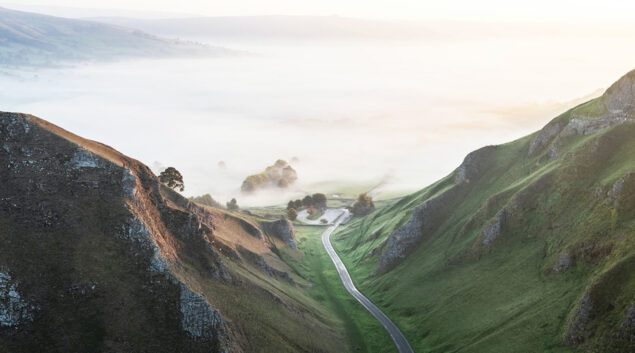 In the run up to COP26, the term net zero is everywhere, and it has become the center piece to halting dangerous and irreversible climate change. However, the concept faces significant backlash, as there is no standard practice on how to commit to net zero.
Corporations are inconsistently settings targets, which firstly makes it difficult to assess and verify how each target is contributing to the overall global net zero goal.
Secondly, the lack of standard allows companies to claim net zero without the dramatic reduction in emissions needed. This will now change, as yesterday the Science Based Targets Initiative (SBTi) released The Net Zero Standard – the first framework for corporate net zero target setting. The standard provides a common, robust, and science-based understanding of "net zero" that has the aim to get companies to do net zero right.
Such a framework was desperately needed, since as of October 2021, 70% of the global economy has committed to becoming net zero by 2050. This is a truly incredible figure, but with no net zero rulebook, we've seen most organizations committing to net zero with: 1 – too many offsets, 2 – a lack of accountability, and 3 – exclusion of any value chain emissions, with reductions solely in own operations. This isn't enough and highlights how imperative this framework is if we aim to get serious about net zero.
The importance of setting Net Zero targets
The global economy produces an enormous amount of emissions, with 80-85% of global emissions coming from companies' own operation and through their value chains. This shows the importance of corporate engagement in setting effective and robust net zero targets; without companies leading the way, we will not manage to stay below a warming of 1.5 degrees. The Net Zero Standard has provided a strict set of rules to reduce company emissions and manage offsetting – a toolbox crucial for corporations who need to be net zero by 2050 but don't know how to get there.
What is a Science Based Net Zero target?
Within the publication, the SBTi has created a guidance document that outlines what a science-based net zero target is, and it contains the following four key elements:
Near term Science Based Targets
Immediate emissions reductions are key. Therefore, the SBTi requires that part of the journey to net zero to include setting 5–10-year Science Based Targets that are in line with the 1.5 degree warming pathway.  By including these frequent reduction targets, a company can measure progress and increase ambition if targets are met.
For companies' own operations (Scope 1 and 2), 95% of emissions must be included within the targets. For value chain emissions (Scope 3), 67% of the inventory must be covered. The Scope 3 emissions reduction is lower to allow focusing on material emissions, and the complexity of Scope 3 to be fully addressed in the longer-term targets.
Long term Science Based Targets
Long term science-based targets are to be met by 2050 and must be reduced by 90% or more (Scope 1&2: 95%; Scope 3: 90%).
Beyond value chain mitigation
Although not a requirement, the SBTi recommends that a company setting net zero targets should look beyond their value chain through action outside their own science-based targets. This will allow for mitigating emissions elsewhere and help society as a whole to move to net zero. This can be through investment into carbon capture storage and REDD+ credits.
Neutralization of residual emissions
A staunch criticism to net zero has been the ability to offset instead of reducing emissions, and then claiming to have committed to net zero. Now, to set a target, the SBTi has decided that 10% of a company's emissions is the maximum level of emissions that can be offset. The rest has to be reduced from the company's operations and value chain.
The SBTi has been transparent that there are still some key challenges that companies will face when setting net zero targets (e.g. mitigation beyond the value chain and setting targets for a net zero value chain), but they are addressing them now with further clarity to come in 2022. Although further clarification is needed, 600+ companies have already committed to SBTi Net Zero targets, and the validation process of these targets will begin in January 2022.
What does this mean for companies?
The proliferation of commitments to net zero targets has caused investors to ramp up their knowledge. Therefore, setting science-based approved net zero targets not only presents an unparalleled opportunity to drive climate ambition and strategy for companies – it also provides businesses with an incentive to set clear and compatible targets. Investors want to see action now, and by using this standard, companies can prove their near- and long-term commitment to credibly tackle their impact on climate change.
What do we need to succeed?
With the majority of emissions coming from corporations, it is clear that the challenge we now face is resetting the norms around the global economy. While the scientific community has made a clear call for action, we still need to push for incentives from governments, regulators and the financial sector to succeed in the race to net zero.
We don't have much time, but what we do have now is a toolbox on how to really decarbonize the economy. The publication of the SBTi's The Net Zero Standard is a huge step in the right direction.