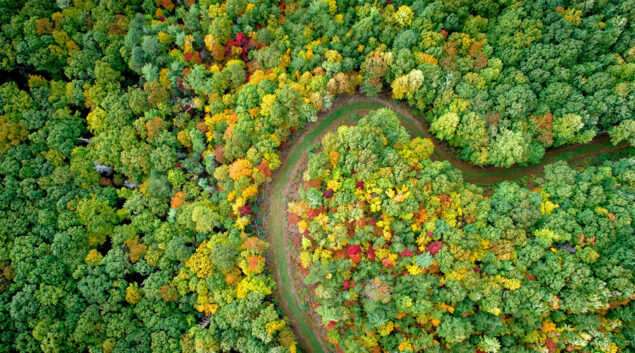 The Future-Fit Business Benchmark is a management methodology that guides companies and investors to create value for themselves and society, now and in the future.
The benchmark was created and tested by leading companies and investors such as Novo Nordisk, Ørsted, Bodyshop, and Hermes over the course of the past half decade. It is currently being implemented by some of the world's leading companies in their respective fields.
Nordic Sustainability are the first accredited Future-Fit Business Benchmark consultants in the Nordics.
As a boutique management consultancy working at the intersection of strategy and sustainability, becoming accredited partners to Future-Fit Business Benchmark was an easy decision. We want to create real impact, and Future-Fit is by far the best and most ambitious management framework out there. It is actionable, based on science, takes a systemic view, and has already been tested and refined together with numerous companies.
How is Future-Fit different from other frameworks?
Future-Fit sets a clear destination for companies by defining extra-financial break-even points. Companies must reach these points to ensure they protect people and the planet through 23 Break-Even Goals that are integrated with the Sustainable Development Goals. The Benchmark helps measure and set targets for both negative and positive company impacts. It is a guide for innovation that helps companies transform their business models and ensure development of more sustainable products and services.
Lastly, the methodology provides an effective way of getting the company's employees on board as part of the journey. By being investor-focused, it also helps companies provide investors with the ESG-related information insights that is slowly – but surely – becoming standard from an investor's' lenses. Instead of creating yet another report outlining current performance, Future-Fit Business Benchmark moves the discussion towards action.
What is "real" sustainability?
When discussing sustainability in a corporate context, we all like to think we are talking about real and substantial action to make the world a better place. Yet, what we often discuss is small tweaks to existing businesses and their products:
The company that creates "sustainable" (aka slightly less polluting) packaging for its products, while disregarding the impacts of its actual products
The financial institute that engages in "impact investing", labelling any investment in companies that produce some social or environmental good as sustainable, regardless of what potential negative impacts that investment has
The firm that introduces a circular recycling scheme too much fanfare, even though this scheme only applies to a small fraction of its products.
We don't mean to devalue individual efforts or pilot schemes that may create larger impacts down the road. Many of these efforts have pushed the conversation ahead, and few organizations jump head first into transforming their business without testing the waters first. But let's not kid ourselves. In most cases, these are largely business-as-usual and will not lead to the kind of change we need to see to create the greener, fairer, and more prosperous world that is the vision of the Global Goals.
So what will lead to the kind of change we need?
We believe that the business of the future should be built on three principles. First of all, businesses need to look at sustainability holistically and, in line with the Global Goals, reflect on how to measure and discuss trade-offs across the different impacts it has. Secondly, company efforts should be rooted in science-based targets and take a systems perspective. Otherwise, how do we ensure that businesses do not contribute to pushing us past the 1.5 °C threshold as defined by the Intergovernmental Panel on Climate Change (IPCC)? Thirdly, sustainability needs to be at the core of businesses across all activities, and integrated into strategy, investment, and other business decisions.
For us, the Future-Fit Business Benchmark provides the methodology for companies to work with these principles. A systemic framework that is science-based and actionable to help companies transform their business towards sustainability. Future-Fit sets the baseline for the business of the future. It helps us treat both each other and the planet and each other as if we are planning to stay.
Tomorrow, we are thrilled glad to be organising an event together with the Global Compact Network Denmark on Future-Fit. We hope many of you managed to sign up to join us. If you can't be there, reach out to us at any time if you want to talk with us about Future-Fit.