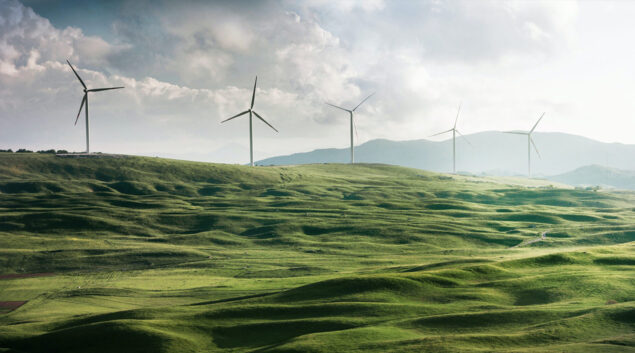 Earlier this month, the European Commission presented the Green Deal Industrial Plan – the EU's response to the U.S. Inflation Reduction Act (IRA), which arguably is the most ambitious plan to date for incentivizing climate and energy-related programs.
In short, the aim of the EU's Industrial Plan is to enhance the competitiveness of Europe's net zero industry and support the fast transition to climate neutrality. In connection with it, the EU plans to set specific goals regarding the expansion of net zero technologies by 2030, define criteria to identify strategic clean tech projects, and possibly do further work on defining what can projects and products can be labelled as net zero.
Our Senior Consultant Michelle Gordon views the Green Industrial Plan as a clear signal from that EU that there will be policy support for industries that play a key role in achieving net zero targets. "As we get closer to the EU's net zero goals, it is increasingly clear that they cannot be achieved without having European clean-tech industries on board," she says.
The Green Deal Industrial Plan rests on four pillars:
A predictable and simplified regulatory environment that supports the quick deployment of net zero manufacturing capacities.
Faster access to sufficient funding – public and private – for clean tech innovation, manufacturing, and deployment.
Ensuring that the European workforce is skilled in the technologies required for the green transition through the rolling out of up-skilling and reskilling programmes in strategic industries.
Boosting open trade through an increase in EU's network of trade agreements to build and maintain resilient supply chains.
Michelle: "The Green Deal Industrial Plan puts on the table that there will be more jobs, support for innovation, access to finance, and reduction of regulatory barriers for industries and technologies supporting the transition."
Although some argue that the IRA framework is broader and easier to access than the current EU equivalent, we remain hopeful that the implementation of the plan will incentivize positive change.
"Companies with products or services that directly contribute to the net zero transition, or manufacturing companies that are working towards net zero and circularity targets of their own, can be reassured that policy will be on their side. Those that are not, should reconsider if they need to pick up speed," Michelle says.
The discussion will be continued during the next summit on the 23rd and 24th of March, where the European will present a more detailed plan, particularly of the Electricity Market Design Reform.
Learn more about the Green Deal Industrial Plan here.