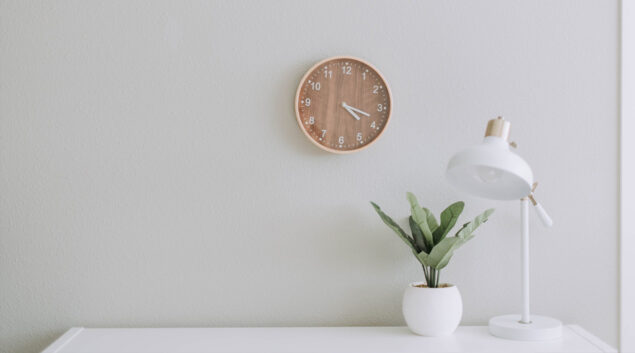 During the Davos 2022 summit, the concept of a four-day workweek (or 4DWW if you want to use a cool abbreviation) was a hot topic of discussion, with many experts calling it the "future of work." With the rise of remote work and a growing recognition of the importance of a healthy work-life balance, more companies are experimenting with alternative work arrangements.
Our colleague Emma Ager Jønbech – who has been with us since the very start of the 4DWW – explains why we implemented the 4DWW initiative in the first place:
"We are on a mission to prove that management consulting can be done without working 60-hour weeks, and that working less makes you more productive, as it forces you to manage and prioritise your time better. A shorter work week also gives us more time for family, hobbies, and overall rest."
A recent study from the 4 Day Week Campaign and the think-tank Autonomy reveals positive results from a trial of a four-day working week. The study involved approximately 3,500 participants across 91 global companies, and found that employees were successful in maintaining or even improving their productivity while working fewer hours.
Participants reported improvements in their work-life balance and mental health, and some companies also experienced cost savings from reduced energy consumption and office expenses. In addition, it was also discussed how a 4DWW may also have a positive impact on the environment, as reduced working hours could lead to less commuting and fewer daily work-related purchases, such as grabbing coffee on the way to work.
Emma: "Implementing a 4DWW required us to take a few steps back and reflect on our working habits – fine-tuning every measure of efficiency from meeting culture to noise levels in the office and notifications on our devices. It has been equally important to address the more human and personal aspects of the 4DWW, such as feelings of self-sufficiency and what one considers personal success. I've found working less hours in a high performing team to be a much greater intellectual challenge burning through hours."
Emma emphasises that she values quiet mornings free from both internal and external meetings. She views it as her most cherished work habit, as she during the early morning hours can get her important tasks done without any interruptions. In addition, Emma has disabled all notifications on both her computer and phone, and maintains a detailed to-do list outlining her tasks. By categorising her tasks as either important or not a priority, Emma is able to differentiate between what needs her immediate attention and what can wait.
While there is still room for improvement in achieving a full implementation of a 4DWW, Emma believes that Nordic Sustainability is moving in the right direction: ''After 2,5 years we've established good and functional structures to support the 4DWW. More and more people are consistently off on Fridays, which is a big milestone! At the beginning of this year, we started collecting data about when and why our colleagues work on Fridays. We also continue to support social initiatives related to the 4DWW, and we rotate employee participation in our new concept which we call '4DWW champions', where colleagues address different aspects of the 4DWW with our head of HR.'
Read more about the report by 4 Day Work Week Global.
Want to know more?

If you would like to learn more on our ambitions on the 4DWW, check out our webinar from last year: