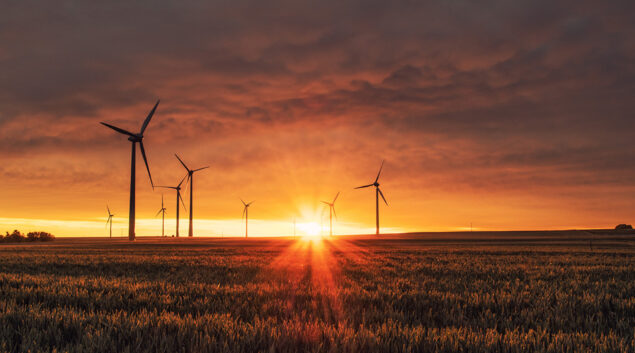 A new partnership between Nordic Sustainability and the Livability Challenge (by Temasek Foundation) hopes to inspire the innovators and game-changers in the Nordics to send in their solution to the Livability Challenge.
It's been reiterated again and again; if we want to secure the planet's ability to function as a home to billions of beings, we have to act now. Although it's imperative that we come up with a comprehensive set of solutions to keep global average temperatures below 1.5 degrees Celsius, this task can – at times – seem daunting and perhaps even unachievable. Viewing the climate challenge as Sisyphean, however, leads to inertia. And there isn't time for inaction.
Changing a global trajectory in about a decade is a major challenge. But it's not impossible.
To put it simple: We're in a hurry like we've never been before. If we want to be a part of the change and be those who turned to action in a time of need, the time is now.
So where do we start?
The Livability Challenge
One of the ways in which the Temasek Foundation is trying to speed things up is with the Livability Challenge. By providing the funding that often stands between climate action and inaction, the Livability Challenge closes the financing gap that is necessary if we are to firmly tread the path to 1.5 degrees.
Until April 5, the Livability Challenge is looking for the most innovative and ground-breaking solutions within energy and circular economy. Anyone can apply with their solution. The six best projects chosen will get to pitch their solution at The Livability Challenge Finale in June, where two will be chosen by a panel of experienced judges. The finalists can secure up to S$1 million in funding, get the opportunity to run a prestigious fundraising campaign of up to S$500,000 in FundedHere, a mentorship opportunity provided by Circular Economy Club, or a spot in GoMassive's incubator programme.
Nordic game-changers, go!
If you're working within the fields of energy or circular economy and your project isn't taking off due to lack of funding, I'd strongly encourage you to take this opportunity and send your application before the deadline in April.
As a consultancy based in the Nordics and supporting partner to the Livability Challenge, we hope to be able to inspire the change-makers of this region to put pen to paper and send your application before it's too late. We need your most innovative, game-changing solutions to secure action and to supercharge those who has lost faith. It's not over yet.