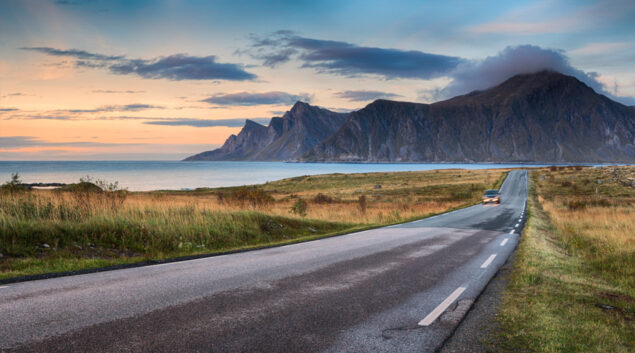 The way the world sees sustainability is radically changing. Thankfully, the days of corporate social responsibility box-checking and minor fixes seem to be behind us – if not yet quite in action, then at least in societal ambition.
More and more, customers, clients, and investors are demanding transparent, reliable, and verifiable indicators. Future-Fit Business Benchmark provides a framework and language for businesses on how to manage the transformation of their corporate sustainability and translate shifting sustainability expectations in concrete measures.
Future-Fit is a relatively new tool, but it is rapidly changing how companies can address sustainability. While addressing the Sustainable Development Goals is increasingly commonplace for companies, Future-Fit provides a methodology to translate them into the corporate context. Future-Fit makes it easier to link business goals to The Global Goals, and thereby inform SDG strategies. As the only Future-Fit certified consultants in the Nordics, we are already working with clients who are ready to put in the work to secure their business for the future and address their most pressing issues – which you can read more about in our services
One of the early promoters of Future-Fit, Novo Nordisk, is already seeing the benefits of integrating sustainability into the core of their company through working with Future-Fit, for which their Vice President of Sustainability, Susanne Stormer, and myself were recently interviewed. I'll cover some of the main findings of the interview, but consider reading the full article and subscribing to Sustain Report if you read Danish.
Through our work with Future-Fit, we have seen four emerging trends that we think businesses should know about, if they want to avoid falling behind on sustainability:
1. Expectations around corporate sustainability are changing
Corporate sustainability, for too long, has been stuck in the rut of small tweaking mechanisms that assist companies to do slightly less bad. Yet, a slightly less polluting form of packaging, introduced with much fan-fare, does not negate the environmentally damaging product contained therein. Even the top companies in the Corporate Knights 100 most sustainable companies are still far from actually sustainable.
On the other hand, "real" sustainability, entails a holistic look at companies' entire sustainability impact, rooted in science-based targets. The Intergovernmental Panel on Climate Change's (IPCC) 'Special Report on Global Warming of 1.5 C' rung the alarm that the world cannot afford over a 1.5 °C of warming – and this means that fringe efforts and tinkering on "slightly more recyclable packaging" alone do not cut it anymore. If companies want to call themselves sustainable, they have to set science-based targets to limit their impact, and currently, Future-Fit is the best verifiable framework out there to do so.
2. Companies can be unaware of fundamental future challenges
Even some of the most successful companies can be caught unaware of sustainability related challenges that are central to their way of doing business. Future-Fit provides a lens to comprehensively explore the impacts of a given, shining the light on previously unaddressed challenges and helping managers understand and address potential disruptions. These hot spots may end up causing unnecessary and unforeseen harm to the environment, employees, or local communities, but could also guide efforts to find new ways to deliver both value to the company and positive sustainability impact.
Even companies who have a strong history of working with sustainability can find areas for improvement. Novo Nordisk, for example, scores 100% in the area of ​​governance and ethical business operations yet score 0% in recycling of the products. This score led to exploring potential opportunities that could be gained in taking a circular economy design perspective on insulin pens, and exploring if their product packaging could be designed for recyclability. Another discovery for Novo Nordisk was that water is more crucial element in their production process than originally thought. On the basis of this, droughts and other water availability risks are now more strongly considered in the planning for future factory locations.
Findings such as these can have substantial impacts on business strategy and long-term investments that should not be underestimated.
3. Investors are demanding reliable and transparent indicators
Investors are increasingly prioritizing socially and environmentally responsible investments aligned with the SDGs. The Future-Fit Business Benchmark was built with this purpose in mind and fulfills the need for reliable and transparent indicators that are comparable across companies so that investors can more easily identify the sustainability front runners that are also likely to provide higher returns in the future.
LD Pensions, a multi-billion Euro pension fund manager founded by the Danish Government, are integrating the Future-Fit Business Benchmark into their investment decision making. LD Pensions recently announced the hiring of a manager for a slice of their portfolio, worth €160 million, which is to be invested solely on companies who can credibly show, based on the Future-Fit methodology, that they contribute positively to the transition of a sustainable society. Such ambitious investment approaches will only become more common in the future.
4. Addressing sustainability is not just for front-runners anymore, it will soon inform a business' license to operate
Expectations are changing. It is no longer only high profile companies who work with sustainability. Increasingly, it is expected that any company – big or small – has sustainability integrated into their strategy.
While Future-Fit has initially been adopted by front-runners, it's a valuable tool for any business seeking to integrate sustainability into the core of their organization. It can help businesses at any stage of their sustainability journey to get more value for less investment out of their sustainability initiatives. Future-Fit has been intentionally designed to be equally valuable for businesses of any size that need direction both at the beginning of their sustainability journey, or to scale up their positive impact.
For us, one of the main benefits of Future-Fit is that it is an open source tool that anyone can use, created by the Future-Fit Foundation. By not buying into a consultancy-specific tool or approach, companies can find consultants valuable to get started, however can continue the work on their own and won't be dependent on expensive consultants in perpetuity.
If you'd like to talk with us about Future-Fit or how we can help you get started in working with the methodology, feel free to reach out to me at any time.